RED Day: Everything to Know About KW's Annual Day of Giving Back
Posted by Tara Allen on Wednesday, May 12, 2021 at 8:38 PM
By Tara Allen / May 12, 2021
Comment
Every second Thursday of May, Keller Williams agents, leadership members, and associates step away from daily business duties, proudly donning their red KW gear, and venturing into the communities they serve with three goals in mind: renew, energize, donate.

Widely known as RED Day, this annual day of service took shape in May 2009 in celebration of Keller Williams vice chairman Mo Anderson's birthday. Twelve years later, it continues to grow in momentum as the Keller Williams family unites under a shared commitment to philanthropy.
A Legacy Worth Leaving
Keller Williams' mission is one rooted in building a big life for yourself and those around you: build careers worth having, businesses worth owning, lives worth living, experiences worth giving, and legacies worth leaving. Pouring into their communities goes beyond just business for Keller Williams agents. In fact, it is an essential part of the company's culture.
Throughout the years, associates have built homes from the ground up, gathered and distributed food to those in need, organized relief efforts in the face of natural disasters, and raised tens of thousands of dollars for charities near and dear to their hearts and the hearts of their communities.
Showing Up with a Servant Heart, Rain or Shine
The Allen Edge team and many other agents at Keller Williams Realty Sioux Falls will return to Leif Ericson Day Camp where we will assist in helping clean up, restore roofs/buildings, paint, chop wood, and any other things that they may need help with.
Last time we were there, it was May 2019 following severe flooding. So much so, they weren't sure they would be able to have camp that year because of all the damage.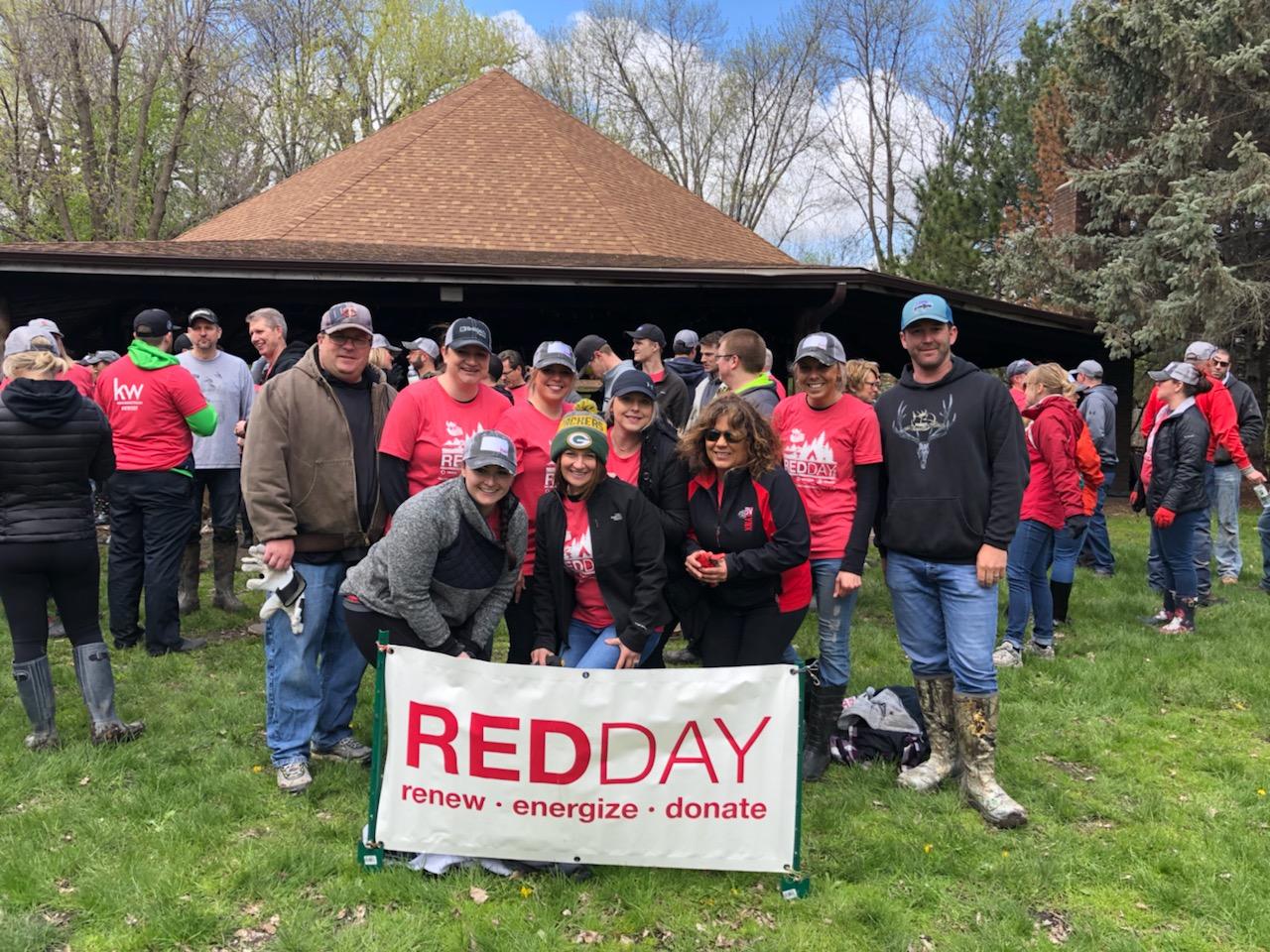 Related reading: Leif Ericson rebuilds after flooding as Keller Williams lends a hand