New Year, New Goals
Posted by Tara Allen on Tuesday, January 31, 2017 at 12:02 PM
By Tara Allen / January 31, 2017
Comment
ew Year, New Goals
Wow, I can't believe tomorrow is February already! It is crazy how fast time goes especially watching your kids grow up, it goes too fast! I had some inspiration as I dressed my 4 month old the other day & thought I would share!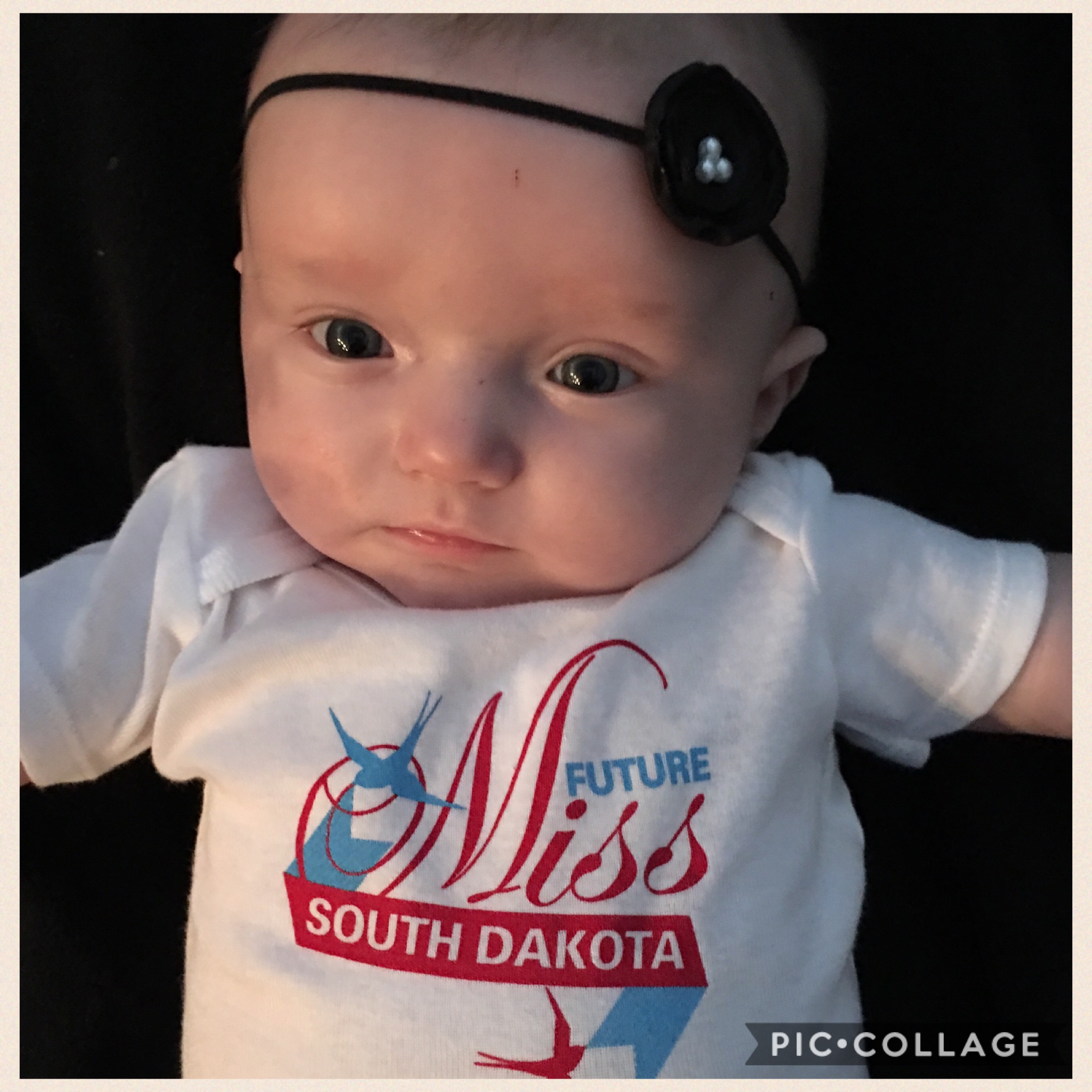 This onesie was a gift from a friend, and as I put it on Brynlee it got me thinking: If we start telling her now that she will be Miss South Dakota, she probably will be. Unless of course it is something she has no interest in when she gets older!
The point is I believe that if you truly want something bad enough, you will find a way to make it happen. With a big enough "why," clear plan for how to get there and the discipline to do the actions necessary to accomplish the goal we will achieve our goals!
So I have to ask: Did you set your 2017 goals? Do you have a clear plan for how you are going to get there? Is it broken down to what you have to do daily, weekly, monthly to get there? Most importantly is your goal measurable, and how are you holding your actions accountable?
Most likely, if you have answered "no" to more than one of these questions you are less likely to succeed. If you don't set clear goals and plan how to reach them, you could struggle. But more importantly, ask yourself a harder question: Do you believe in yourself?
What you tell yourself matters! We know mindset contributes 90 percent of your success. So what are you feeding your mind every day? The quicker you are self-aware with the way you talk to yourself, your spouse, your kids, your co-workers, everyone around you, the faster you will get there. As you can probably tell, I am very passionate about goal setting, mindset, and vision, and if I can help you in anyway, please message me!
Because of the amazing company I work for, I have learned how to properly set goals and have learned what it takes to do this at a high level.
Before I joined Keller Williams Realty, all I did was write my goals down. I never knew how to keep digging deeper & develop a clear plan to get there, so please don't let that voice inside your head that scares you from asking a question in a crowd stop you from reaching out! And if you'd be interested in a goal-setting class, call, text or message me, and maybe we will organize one! 605-929-5010
If making a move this year is a goal of yours, please let me or one of my specialists on the Allen Edge Real Estate Team know, and we will help you get there, too. Make it a great year!