Are you living intentionally?
Posted by Tara Allen on Monday, August 20, 2018 at 11:36 AM
By Tara Allen / August 20, 2018
Comment
Are you living intentionally?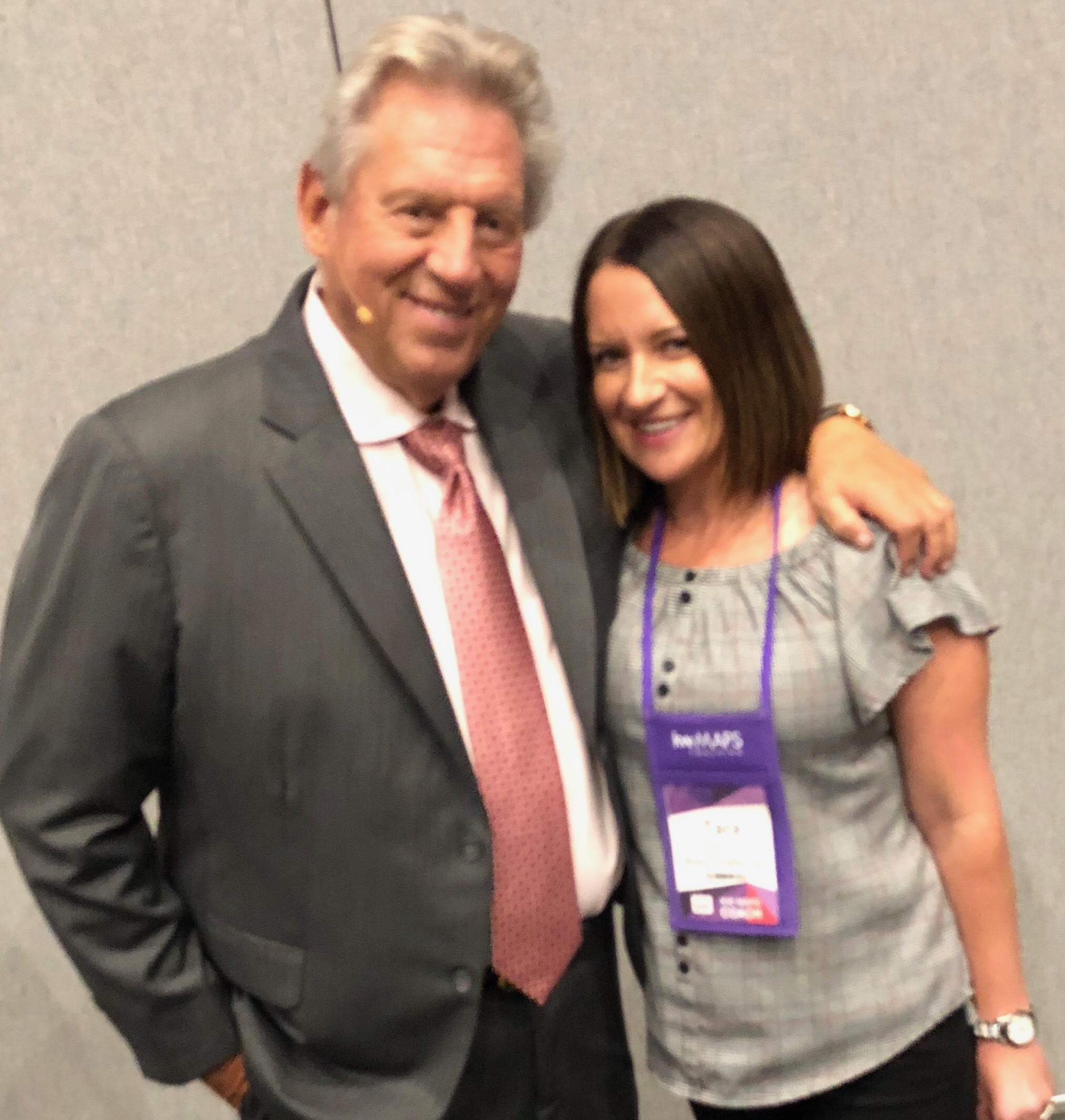 I recently heard John Maxwell say, "Most people don't lead their life. They accept their life. To have a good life, good relationships, and live a fulfilled life, you have to be intentional."
As I sit here and look back at my last two weeks I asked myself: How did I just get the opportunity to spend time with three authentic, humble and passionate leaders? In the last two weeks I spent time with John Maxwell, Denny Sanford and Don Yaeger.
I realized this didn't happen by accident. Everything I have been doing has prepared me to get those opportunities.
Denny Sanford is definitely a name we know around Sioux Falls. He is a businessman and top philanthropist in the world. Denny has given over $1.6 billion to charity.
Don Yaeger is a sports journalist, speaker, and author and co-author working with Hall of Fame running back Walter Payton, UCLA basketball Coach John Wooden, baseball legends John Smoltz and Tug McGraw, and football stars Warrick Dunn and Michael Oher (featured in the movie The Blind Side).
John Maxwell is an American author, speaker, and pastor, who has written over 100 books, primarily focusing on leadership. He is one of the most influential leaders in the WORLD!
I wanted to share a few takeaways that everyone should know.
When I asked Denny what the best advice was that he had for me, he said to believe in myself and help others.
At Keller Williams we talk about how 90 percent of your success is mindset. Imagine that: That showed up during our conversation. Believing in yourself doesn't cost you anything and it is the LARGEST ASSET you can have.
Denny also said to surround yourself with people better than you and to find your passion to decide what your legacy will be. He shared some of his milestones throughout his journey, and he did a great job of connecting his life experiences to his BIG WHY, to create his legacy through educational programs including his Sanford Harmony and so much more.
Don shared great insights on what allows people to be exceptional and have a great team. What allows people to be exceptional? The No. 1 thing: They hate to lose more than they love to win. They expect to win! They think differently than anyone else. A loss is not a failure until you make an excuse. If you want to become great and stay great, you have to take the excuses off the table.
He shared teams that are able to be sustainably successful, hyper-focus on culture. Great teams want to understand what they offer. Culture happens by design or default, BE BOLD with what your culture is! Culture is the values, attitudes, standards, and beliefs acceptable in a team environment. What is the common language of your team or your family?
John spoke a lot about intentional living and failure. He said, "Everything worthwhile is uphill. No one got there by not being intentional. There is no accidental achievement. Here is the problem we have: Uphill hopes and dreams with downward habits!"
Lots of people have dreams and goals. They are not willing to put in the work, though, or they let a failure stop them. You see, I don't believe in failure, because you either win or you learn.
John shared with us that failure is your greatest gesture, if you're humble and you have a teachable spirit. Failure keeps us connected. It helps us relate to people. If all I had was success, I'd be an arrogant ASS!! Our dings are beautiful, when asked about regrets and mistakes, John said, "I've made a lot of them and I wouldn't change a thing. I wouldn't be the man I am today without them."
Dark days, hold steady on the other end is something beautiful. Adversity and difficulties shape us and make us compassionate people.
I would challenge you to ask yourself a few questions these phenomenal people caused me to ask myself:
How clear am I on my BIG WHY and the legacy I want to leave?
What excuses am I making in my life and how much is that costing me?
How can I cause my team to feel the culture of our team's why?
If I had to pick ONE THING to live intentionally that I am not doing now that would make the biggest impact on my life what would that be?
It was challenging to narrow down the pages of notes I had, so I hope you took at least one nugget away! If you would like them all please email me at [email protected], and of course if you are looking to buy, sell, or invest in real estate, we are here to help! Thanks for reading!